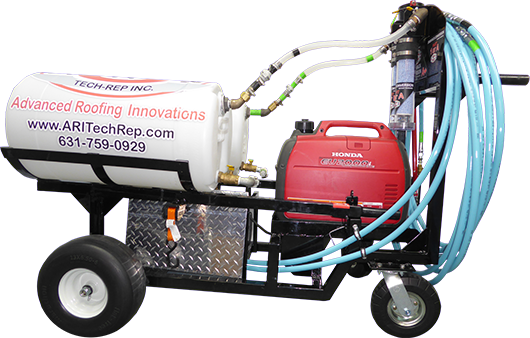 TIME IS MONEY. WHY NOT SAVE BOTH?
In our industry it is important to understand that the equipment that is used by our crew is SIMPLE to set up, operate, and maintain. Our adhesive applicators have been developed and calibrated so that they are easy for your crews to understand, and to maintain a high rate of production. We build our equipment to handle Bag n Box, 5 Gallon Jugs, and 15 Gallon Drums.
COMPACT AND SIMPLE DESIGN
Unlike larger machines, the EZY LOADER is very mobile and is not tethered to electrical power or air compressors. As a result, users can move seamlessly across the roof applying foam adhesive for the attachment of roof insulation and/or FleeceBack membranes with ease.
Another key aspect to the user friendly EZY LOADER is the auto calibration. This machines pumping system automatically ratios the two part foam chemical to a 1:1 ratio measurement.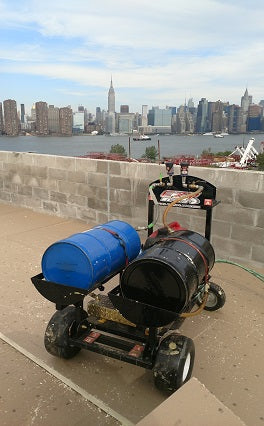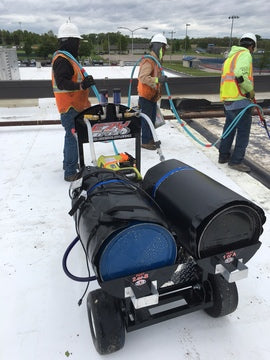 Precision Blending
The precise, pulse free, and repeatable flow of our precision metering pumps assures highly consistent blending and application of urethane foam products.

This high precision pump accurately blends polyols and isocyanates to maintain a proper mix ratio. The smooth, pulseless output of our pump makes application of the foam highly consistent.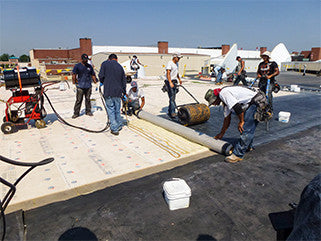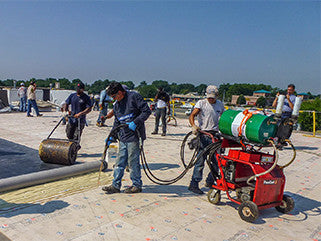 The EZY LOADER foam adhesive applicator is the easiest, and most trouble free foam machine that I have ever purchased. EZY LOADER was key to completing my roofing project under our estimated cost and quicker than expected.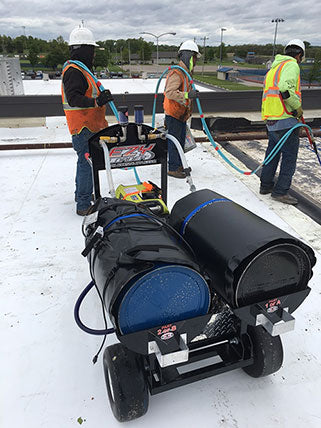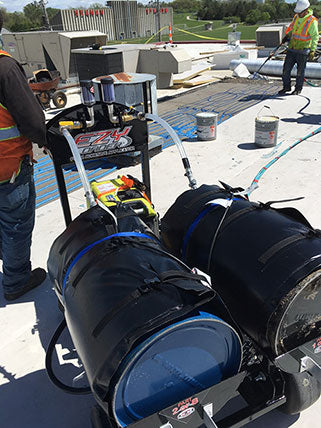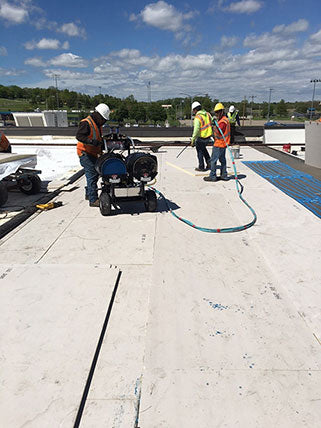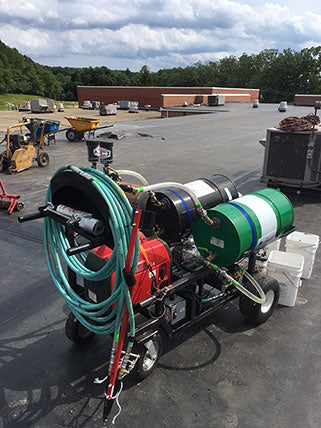 Our Models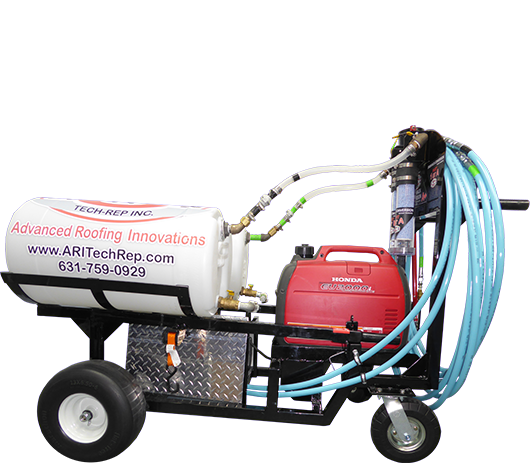 EZY Loader Foam Adhesive Applicator Cart
Get started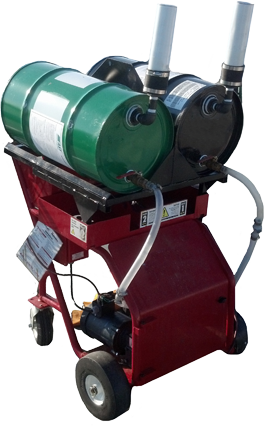 15 Gallon Drum Rack Conversion Link
Get started